Highland Spa  Where Tension Meets Relaxation

               Body, Chair, and Foot Massage in Midtown Atlanta.

 Call us at: 404-870-3088

Walk-Ins Welcomed

At Highland Spa, our attentive staff is available Monday through Sunday to answer your questions and ensure you are 100% satisfied.

 Hours of Operation:  

Monday - Sunday: 11:00-9:30pm (After 9:00PM, by call-in appointment only.)

- Walk-ins taken if availability allows

- Same day appointments accepted when available

- We have multiple massage therapy rooms and a couples massage room

- Gift Certificates are available in store; cannot be refunded

- We Accept VISA, MC, and Cash as forms of payment

- We expect you to show up to your reservation. We will keep record on all the reservation made by either call in or online. If you do not show up at the first time reservation, we will ask for your credit card information in the future. By confirming with a credit card, you give us permission to charge your credit card if you fail to show up for your scheduled appointment or cancel or reschedule within the allotted time. 

- Please arrive on time for your appointment. Time for your appointment has been arranged for you. If you arrive late, your session may be shortened in order to accommodate others whose appointments follow yours. Full payment for your session will be expected.

-We require pre-payments for group appointments of four people or more.

We are located at the corner of Monroe Dr. & Virginia Ave.

Free parking.

To make a reservation,

 click the button below.

To look at our reviews,

 click the button below.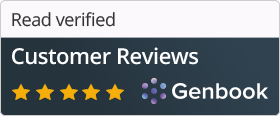 Tel: 404-870-3088

For any business related messages, or if you need to contact the owner, please email us at highlandspaatlanta@gmail.com